Yami Ambassador Program
THE YAMI DIFFERENCE
Comfort and Style are the cornerstones of every pair of Yami Dance Shoes. With Yami Extra Cushions built into every pair of shoes, we've delivered happy feet to thousands of dancers world wide. Every member of our team is proud of the quality of both our service and our comfortable dance shoes!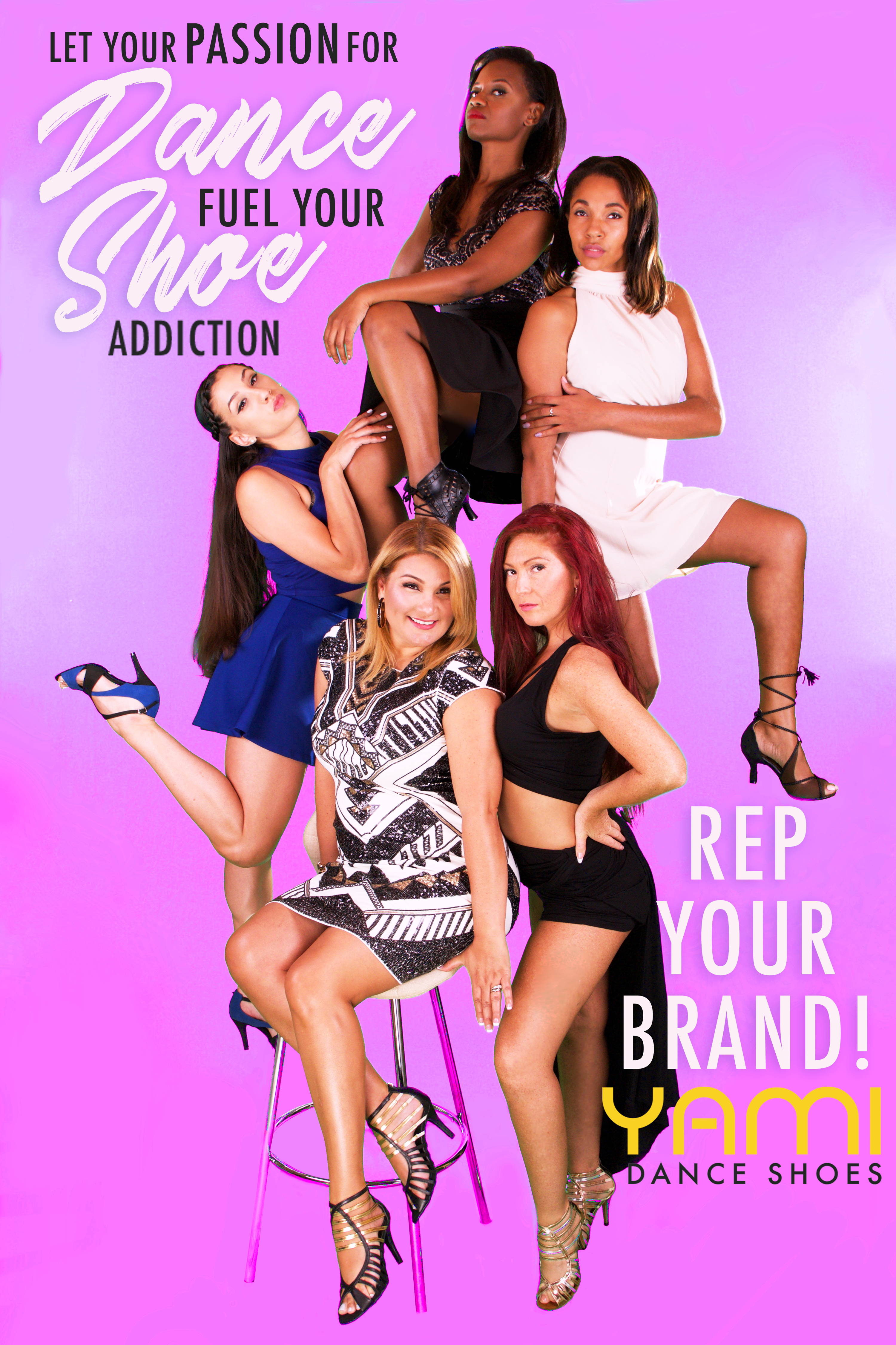 We are looking for outgoing individuals who are active in their dance communities, involved in extracurricular activities, and are Passionate about Fashion and Dancing. Individuals who believe that Fashion or Comfort should not be a choice. But, Should be Mandatory in every dance shoe!
Basically we are looking for motivated dance lovers like you! Those, that like us, are passionate about dancing and dance shoes. Turn your passion into a fun source of income!  
Apply now and start earning cash immediately.
You  MUST  be active on FACEBOOK + INSTAGRAM. World-wide reps are more than welcome.
By applying you are opting into the Yami Dance Community email list.
Ready to start earning some cash? Memberships are free. In just a few clicks you will be ready to start earnings. Sign up tp receive your Brand Rep Code.
Share your Brand Rep code with the world. On your Website, Social Media Platforms or Blog. Start earning iimmdediately. Use the creative assets to enhance your message.
Earn 10% Commision on all sales that are directed from your shared link / images. Your Links are credited to you for purchases made up to 30 days from first visit.
Receive a marketing support kit after your third sale. Business cards, fyers and stickers just to help you get started
Free Businees Cards / Flyers
Professional Creative Assets
Track Sales from Anywhere
We have teamed up with Refersion, to provide our brand ambassadors with trusted third-party tracking,
real-time reporting, and monthly commission payouts via PayPal.
We invite you to promote the hottest women's dance shoes at the best discounted prices around!