Puchi Tan - Street Sole Full Lace-Up
Puchi Tan - Street Sole Full Lace-Up
Product Description
📏 Sizing

🎁 Returns

💛 Warranty
Description
 COMFY FIT & FEEL IS GUARANTEED!
Shoes are True to size or return within 30 days no questions asked.
⭐️ ⭐️ ⭐️ ⭐️ ⭐️

"

They felt great from the first moment I wore them! I'm impressed with the quality, fit and comfort. Usually I have to wear my dance shoes around the house before they're comfortable dancing, but these fit and felt great from the beginning."Kristel, GA
FITTING GUIDELINES

✅ Please order your dance shoes the same size as your everyday shoe size.
✅ The only exception to the above guide is if you have a wide fit. In this case, choose a half size larger than your everyday shoe size
✅ Please note that our dance shoes have a standard width (not narrow or wide)
Our sizing recommendations are suggestions for what size may fit best. As no two feet are the same, the final decision on the shoe size rests with the customer.
We are always happy to assist with sizing queries. So please email if you have questions about shoe sizes.
---
HOW TO MEASURE YOUR FOOT

 1. Place your foot on a sheet of paper. Mark a line over your longest toe and the heel of your foot.

TIP: It helps to hold the pencil straight around your foot

2. Use a ruler to measure the foot length distanced marked 
Reference our Size Chart against your measurements to know your size.
---
You have up to 30 days from your ship date to try on your dance shoes. If for any reason you don't like the fitting of your shoes. Return them for an exchange or refund. No questions asked. The Fit and feel of our dance shoes are guaranteed.

🎁 Returns
30 DAY RETURN POLICY. GET THE RIGHT FIT!
---
Shoes / Product must be in new unused condition to qualify as a return / exchange! 
✅  Please try your shoes on a clean surface.
✅  The definition of new, unaltered and unused condition is: without showing signs of wear or damage in any way.
✅  Shoes must not have, foot imprints, discoloring or dirt on the insole.
✅  Dirty outsoles are also unacceptable.
✅  Include your shoe bag with your return!
---
EXCHANGES
✅  You may return an item(s) for an exchange.
✅  Once your return is fully processed, we will issue you store credit in the form of a Yami®  E-Gift Card so that you can choose your exchange or use your E-Gift Card on a future purchase.
Yami
®

 

E-Gift Cards never expire, and are redeemable right away!
---
Refunds and exchanges are all contingent upon inspection of shoes/ product(s).



💛 Warranty
180 DAY PRODUCT GUARANTEE
✅ Damaged Parts:
If a shoelace, buckle or zipper pull is damaged. We will replace the damaged part. Making the shoe whole again.
✅ 

Minor Damage:
Suede peeling, missing crystal, an imperfection in appearance are all considered minor damage.
✅ 

Damaged Shoe:
 Heel and shoe strap breakage is considered damaged shoes. We will replace your damaged shoe free of charge. 
---
Customer Reviews
Write a Review
Ask a Question
Filter Reviews:
tone
jeans
dresses
yami shoes
anything
three
color
feet
people
shoe
01/18/2022
Anonymous

United States
01/15/2022
Anonymous

United States
I recommend this product
Best dance heels ever!
I've been dancing for a long time and was really amazed that I could dance all night in these heels. I've had a lot of foot pain recently and I've avoided wearing high heels, but because these have heel and foot bed pads sewn into them in exactly the right place, it made all the difference in the world. And the shorter flair heel was amazing. I wouldn't mind a slightly shorter heel, but no complaints about these and I got compliments all night long about how sexy they are!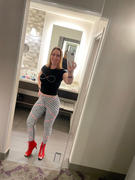 11/27/2021
Denisa M.

United States
I recommend this product
Love these shoes
They are so comfortable! I think I loved them so much and looked so good in my dresses and jeans I had three other people buy them the next day. Yes they looked and felt that good. I danced from 9pm to 5am in these shoes before my feet finally got tired.
12/03/2021
Yami Dance Shoes
Denisa, Thanks for leaving a review. You look Cute girl in those outfits. Glad the booties worked with all your outfits! Yami
11/23/2021
Kristina M.

United States
I recommend this product
My fav shoes!
To be honest with you, this is my fav pair of dance shoes now! Super comfy, stable, and amazingly looking! They go well will any dance outfit, and since they are with street soles, I can easily wear them to dance outside. I bought the second pair in red. I typically wear 7.5, but I bought the pair of black ones in 7 and the pair of red ones in red. Both fit well.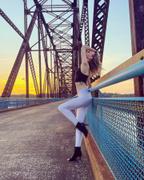 01/20/2022
Monica C.

United States
My Favorite
This is my favorite shoe. Soft inside and I love the color. It's a neutral tone and can be worn with anything.
01/24/2022
Yami Dance Shoes
Hello Monica, Glad you liked the shoes. They are very soft and comfy! Yami
01/06/2022
Anonymous

United States
I recommend this product
Yami Dance Shoes
It was great! Super comfy shoes.
01/06/2022
Anonymous

United States
I recommend this product
Yami Dance Shoes
It was great! Super comfy shoes.
12/27/2021
Anonymous

United States
I recommend this product
These shoes though!
Very awesome experience, I love these shoes so much, they slide perfectly, look amazing, definitely got complimented on them and felt like a queen I would love if it had an even thicker cushion hehe I love the style variety you have! Stunning
01/11/2022
Yami Dance Shoes
YAY! Glad you loved the shoes. More cushions?? You can never have enough cushions under your feet. lol I will definitely send your feedback to our R&D Team!! Yami
12/05/2021
Anonymous

United States
I recommend this product
Love MY Yano Shoes!
I have been using these shoes consistently dancing in them 3 to 4 times a week. They are built extremely well great support and very comfortable!
11/29/2021
Julia Y.

United States
I recommend this product
Amazing shoes (just one thing to be aware of <3)
Okay. First of all: THESE SHOES ARE AMAZING. TRULY. The cushion for the ball of the foot is a DEFINITE game changer. Yami knows what she is doing and getting her help when I was trying on the boots was super helpful. She is a lovely person who truly cares about dancers feet being comfortable and haivng a good quality shoe. No question. Not only are these shoes so cute but actually super comfortable and really you can tell that they are no typical street shoe you can wear teaching/dancing at socials. My only and this is the only star I took off is the breaking in process. I got blisters on every toe my first night wearing them :/. Quite painful. But that all being said, the breaking process for shoes is never easy. I intend to wear them all the time. I just want to make sure people are aware that if you don't wear socks or bandaids, you can potentially get pretty bad blisters (and I know another friend who got these same shoes that had the same thing happen to her feet). Overall, they are definitely worth the money (super affordable for the kind of shoe this is) and worth the pain of the breaking in process. Just be aware :). Thank you Yami, I will definitely buy more shoes from you in the future.
10/30/2021
Tasha R.

United States
I recommend this product
THEIR SHOES ARE AMAZING
I love yami shoes. They fit so comfortably
10/25/2021
Anonymous

United States
I recommend this product
Nice booties!
They feel great, and I was able to dance without any pain or discomfort. Plus, everyone loved how they looked! I recommend these booties!